The care you deserve.
Allow me to help you find solutions and find relief.
About
Who Do I Work With?
Everyone.  I treat everyone regardless of background, sexual orientation, gender identity and/or expression, cultural, religious/spiritual beliefs (or lack thereof), race, color, ethnic origin, sex, age, etc.; however, if your condition/situation is not within my scope of practice, education, training, I will explain why I may not be a good fit for you and help you find an expert in that area.   ​Following the next section is a list of conditions, symptoms, populations, etc. I am able to treat--this is not an exhaustive list! If you feel your situation/condition is not listed, please make me aware so we can determine if I am a good fit for you.  A Little More About Me:   I am a Licensed Clinical Social Worker and graduate of The University of Tennessee Knoxville where I obtained a Bachelor of Science degree in Horticulture and Landscape Design and a Master of Science in Social Work. My prior experience and careers include business management, non-profit management, and serving my community for seven years as a law enforcement officer.  I began providing clinical services in an outpatient setting that utilized a community mental health model and spent the last six years serving people with substance use disorders/co-occurring mental health disorders in a residential and outpatient chemical dependency treatment center.  I am past board member and treasurer for The Symposium for the Advancement of Family Therapy, I teach suicide prevention in the community as a QPR Gatekeeper Instructor and am a member of The University of Tennessee College of Social Work Advisory Council.  In my spare time, I am a Realtor (for 16 years) and am adjunct faculty in the UTK College of Social Work teaching substance abuse and social welfare courses.  I also collect crazy socks, eat way too many Starburst jelly beans, enjoy hiking and my cat runs my life.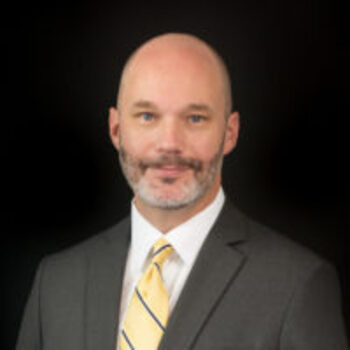 Scott Hendrix, LCSW
Behavioral Health Therapist
Services
Anxiety
Depression
Trauma
LGBTQIAP+
TNPAP (TN Professionals)
TLAP (TN Lawyers Assistance)
Airline/HIMS Program
Transgender Issues
Substance Use Disorders/AA/NA
Law Enforcement Professionals
EMS/Fire/Public Safety
Professionals w/security clearances
Railroad/Transportation Professionals
Healthcare Professionals
College/student issues
Bisexual/Polyamory/Sex Positive
HIV/AIDS
Veterans
RecoveryAA/NA/SAA
Sex Addictions
Spirituality/Atheist/Agnostic
Religious Trauma
Political Trauma
Couples Counseling
Approaches
Behavioral Therapy
Cognitive Behavioral Therapy (CBT)
Family/Marital Therapy
Dialectical (DBT)
Insurance Accepted
Aetna
Cigna
BlueCross and BlueShield
United Healthcare
Optum
UMR
Fees
Individual Therapy: $120
Couples/Family Therapy: $130 - $150
Alcohol/Drug Assessment: $150 - $200
Group Therapy: $35 - $50
Location
9111 Cross Park Drive Suite D265
TruthLight Counseling
Knoxville, TN 37923-4506